Look beyond the paradigm shift brought about by the next-generation mobility.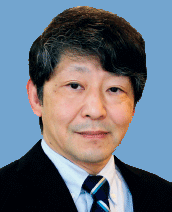 Gunma University Research and Industry-Academia Collaboration Promotion Organization The next-generation mobility society implementation research center is the center for research on next-generation mobile means, and is now focusing on research, demonstration and dissemination of social systems that prepared automatic driving vehicles I will.
A major feature of the autonomous driving system that we are planning to introduce isthe utilization of completely autonomous vehicles. Some people think that completelyautonomous driving is a sophisticated auxiliary apparatus for drivers, but we do not think so. Completely autonomous vehicles without drivers are diff erent from traditionalautomobiles and have brand-new functions, applications, and social expansions. Also, asa feature of our center, we do not just research and develop autonomous vehicles, but also practice the system utilizing them in our society.
Of course, such activities cannot be implemented on our own, so it is essential to gain the collaboration of industries and public sectors.
We therefore provide them with opportunities for interaction and collaboration through frameworks such as an open innovation conference and get them to become players who promote technological innovation along with us in order to achieve the goal.
We hope those who are interested in a new society brought about by completely autonomous driving will participate in our activities in any way.
Center for Research on Adoption of NextGen Transportation Systems
Naoya Ohta, the Director of the center