Collaborative research · Collaborative research course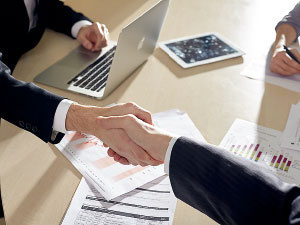 If specific research and development subjects already exist and you can expect this center to act as a cooperative relationship or a strategic partner, please consider joint research or joint research lecture.
In collaborative research, we will sign contracts with this center concerning specific themes, we will conduct activities to solve research projects by providing human and financial resources for both parties. We are accepting collaborative research on various research topics including public road demonstration experiment at this center.
In addition to collaborative research, the collaborative research course is a system that sets up a special research organization within the university. In addition, we can honor the company name and product name etc in the course to be installed, so we can expect PR effect of private companies etc. The center will contribute to the realization of automated driving correspondence of cooperating companies by conducting research activities more flexibly and preferentially than collaborative research.
For details of Gunma University's joint research and collaborative research lecture, please contact below.
Gunma University Research · Mountain Cooperation Promotion Organization
https://research.opric.gunma-u.ac.jp